NewAir I.B.® Express Packaging System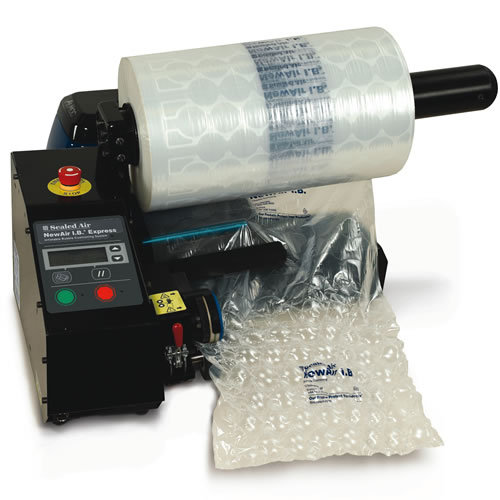 Get the NewAir I.B. Express from AP&P
On-site, On-demand, High-Performance Cushioning
Quickly produce Barrier BUBBLE WRAP® material at 55 ft. per minute in 12" and 24" film widths - fast enough to keep up with the most demanding packaging operations.
Versatile - Small footprint and variety of batching, delivery and converting options fit almost any packaging environment
Save Valuable Floor Space - Fits on a tabletop or can be mounted on a table-side stand. A single film roll can produce 5000 square feet of 1/2 inch Barrier BUBBLE WRAP® material, creating on-demand packaging and avoiding storage of bulky material
Responsible Packaging - Material is lightweight and inflates on-site taking up a fraction of the truck space to ship conventional packaging materials and reduces the transportation impact.
Sizes Offered - Available in two different film widths, 12 and 24 inches, a variety of standard and premium film options as well as new Anti-Static film
BUBBLE WRAP® is a trademark of Sealed Air Corp.
Back to News