Wholesale Baggers And Sealers
Industrial Product Bagging and Sealing Machines for Higher Output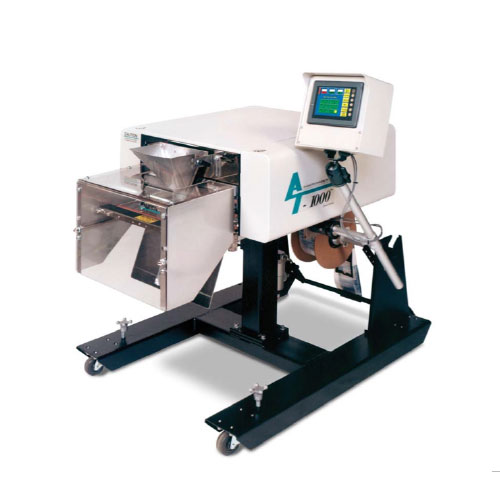 High Speed, Automatic, Semi-Automatic & Gravity Drop Baggers and Sealers
Upgrade and improve your packaging systems with leading-edge bagging and sealing machines available from the wholesale packaging experts at American Paper & Packaging. Manufacturers of smaller loose goods, from sheet metal screws to candies, understand the importance of widening the bottleneck created in primary packaging. AP&P supplies loose product manufacturers with high-tech pick fill & seal machines to accommodate a huge variety of stand-up pouches, 4-sided sealed bags, zippered bags and more.

Working with our efficiency experts will improve lead times and profitability for your company. With a wide range of bagger types available, an expansive list of features and the experience to diagnose inefficiencies in your process, you'll get the perfect packaging equipment for your needs.
Available Poly Bagging and Sealing Equipment Features
Manual or automatic types
Touchscreen controls
Integrated high-res printing capability
All-electric systems
Vertical or horizontal orientations
Precise temperature control and monitoring
…and more
We offer bagging and sealing equipment in a range of price points, including handheld bag sealers and affordable tabletop impulse bag sealers for smaller volumes. We also supply supplemental equipment like conveyors, bag openers, part counters, scales and more. Whatever your needs are, AP&P will deliver the best solution.
High-Quality Sealers for Your Business Application:
Equipment Supply, VMI, Logistics and More at AP&P
Since 1926, American Paper & Packaging has provided corrugated packaging and supplies for a variety of industries. As your partner in supply chain fulfillment, we offer comprehensive logistic analysis, vendor-managed inventory services, just-in-time deliveries and customized packaging to optimize your processes and keep your business running as efficiently as possible.