Logistics Management Solutions
Logistics Solutions from Wisconsin Packaging Distributor
Improve your business' efficiency and productivity by eliminating the task of taking inventory of your corrugated packaging, janitorial cleaning chemicals, and other supplies from AP&P. With our Vendor Managed Inventory (VMI) system, we monitor your stock of our products. When your inventory starts to run low, we automatically place an order for more. You'll be restocked before you even have the chance to run out. By optimizing your supply chain and aiding logistics, VMI services maximize the effectiveness of your company.
Inventory Made Easier
AP&P manages inventory on a variety of products, including: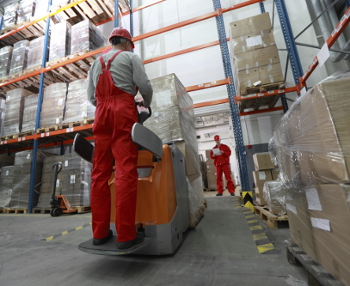 Custom Plans and Solutions for Your Business
Along with Vendor Managed Inventory, we'll design a custom Logistics Management Program (LMP) to meet your unique needs. We deliver unequaled value—every employee is dedicated to customer satisfaction. We develop custom packaging, warehousing solutions, and more to provide your business with the optimal logistics plan. We'll work with you every step of the way to ensure you have what you need to keep your business running efficiently.
What is Logistics Management?
In terms of a supply chain, logistics refers to the strategic planning and coordination of transporting products between facilities, vendors, and customers in order to meet consumer demands.
The process of logistics planning spans from the production of goods to the final delivery. Poor logistics management, from late deliveries to damaged goods, increases costs and slows down business as your company struggles to catch up. At AP&P, our logistics specialists reduce costs, improve customer service, and provide packaging solutions.
Logistics Services for Wisconsin Businesses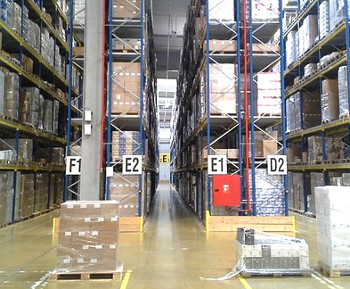 AP&P's customer support team can work with you to keep your business running efficiently. Our services and solutions include:
Vendor Managed Inventories (VMI)
Sourcing Products
Designing Solutions
Fulfillment & Contract Packaging
Reporting & Tracking
Trucking & Warehousing
A Logistic Management Program (LMP) is a custom plan involving a network of industry partnerships and specialty services tailored to your company's needs. Whether you need custom packaging or VMI services to maximize productivity, we will design a program around your business and specialize it to fit your unique needs.
Custom Corrugated Packaging
Logistic Management Programs from AP&P feature custom boxes and other packaging solutions designed for unique products. By pairing stretch film wrapping, poly bags, and custom corrugated and chipboard boxes we create specialized packages for a variety of products. Our packaging products include:
We can design a custom packaging solution for any product, ensuring they arrive safely.
Standard and Stock Packaging Solutions
We do more than just custom work. If you need standard packaging materials, AP&P can help. We offer stock corrugated and chipboard boxes, poly bags, BUBBLE WRAP® Packaging Supplies, stretch film, packaging tape, and more. We can help you quickly ship your products and find a packaging solution that fits in with your custom Logistics Management Program.
BUBBLE WRAP is a trademark of Sealed Air Corp.
Contact our logistics management experts for a custom program for your business. You Need It – We Get It!