Contact Your Single Source Wholesale Packaging Solutions Provider Below
Get a Quote on Custom or Wholesale Packaging Solutions
If you need thousands of standard-size shipping boxes to transport your products to your customers or custom point-of-purchase displays with your logo, our experienced team will make it happen. Contact AP&P using the form above or call us at 414-462-8560 to get a quote on bulk orders of wholesale paper packaging, cleaning, safety, or industrial supplies for your business.
Located in Germantown, WI, AP&P is the packaging solutions provider of choice for local Wisconsin businesses of any size and industry.
Looking to buy online? Click the link below to visit our online retail packaging store.
Custom and Standard Boxes and Packaging Materials and Wall-to-Wall Supplies
At AP&P, we believe in finding the perfect solution for every packaging need. If your business requires wholesale standard packaging materials, check out our online catalog and shop for: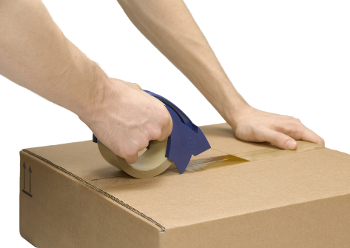 Corrugated and chipboard boxes, plastic corrugated, Gaylord and bulk containers
Stretch wrap, shrink film
BUBBLE WRAP® Packaging Supplies, packing peanuts, protection products
Foam, wood, kit materials
Bags, poly bags
Packing tape
Shipping envelopes, mailers
Other packaging products
BUBBLE WRAP® is a trademark of Sealed Air Corp.
Along with our selection of packaging supplies, we offer a wide variety of janitorial cleaning chemicals and supplies, safety equipment and gear, and industrial carts and trucks.
Custom boxes and packaging are our specialties! We'll work with you to design the perfect box and inside-the-box protection for unique or fragile products. We rise to the challenge of designing packages for products with unique requirements, from dust-free packaging to environmentally friendly packing materials.
Fill out the form to contact our wholesale packaging sales and customer service team and find out more about our stock and custom products.
Business Solutions and Supplies for All Types of Companies
Along with handling all your wholesale supply needs, American Paper & Packaging offers comprehensive business solutions to improve efficiency and productivity. We develop customized Logistics Management Programs (LMP) to offer you unique warehousing solutions, such as sourcing products, fulfillment and contract packing, reporting, and tracking.
With our Vendor Managed Inventory system, you never have to worry about running out of packaging materials. We keep track of your inventory and reorder when your supply gets low. We're happy to take a time-consuming task off your mind and off your to-do list.
Cut costs, meet your goals, promote productivity, and improve your corporate image with the help of ELEVATE supply chain analysis. Our experienced staff examines your business needs to find trends, predict outcomes, and suggest insightful solutions.
Career Opportunities at American Paper & Packaging
AP&P is an exciting, challenging place for creative, energetic individuals to work. We offer a variety of job opportunities in warehouse, sales, operations, accounting, and finance. Contact our Human Resources department for more information on our job openings: 414-462-8560.
To apply for a job, send your resume to:
Attn: Human Resources
American Paper & Packaging
N112 W18810 Mequon Rd.
Germantown
, WI USA
53022