Wall-to-Wall Business Solutions
Business Analysts Develop Quality, Professional Plans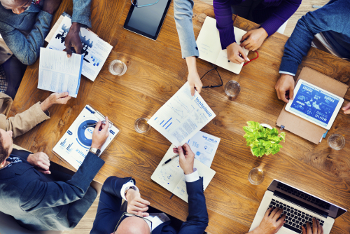 Our business solutions group works directly with Wisconsin companies to create an office, janitorial, safety, industrial, logistic, or packaging plans to keep businesses running smoothly. Our professionals consult with you to create custom business solutions for your entire company, from the office to the factory floor. Whether you need an off-the-shelf product or unique packaging, we'll design a system around your large corporation or small business to treat your specific needs. We also utilize the ELEVATE tool to measure your industry's data and create an accurate and actionable solution for your business. Trust AP&P to provide a personalized plan for every part of your business.
ELEVATE Your Wisconsin Business
Our business solutions specialists access vital company and industry data with ELEVATE supply chain analysis services. We are a member of Afflink, the leading sales and marketing organization in the supply chain industry, which developed the ELEVATE tool to help companies analyze their costs. ELEVATE technology creates a detailed data report of other businesses in your industry, analyzing trends and identifying opportunities. Our experts use this data to discover how you can cut costs, meet sustainability objectives, promote health and productivity, and enhance your corporate image. An ELEVATE report will generate data AP&P representatives use to create a precise cost-saving business plan for your company.
Find a Business Solution with AP&P
Shipping Solutions for Every Business
Check out some of the wholesale shipping products AP&P offers at our online store:
Packaging & Logistic Solutions
Our customer support teams specialize in creating custom Logistic Management Programs (LMP). By pairing custom packaging and logistic solutions, such as Vendor Managed Inventory (VMI), we design LMPs to create industry partnerships and boost your business' efficiency and effectiveness.
Whether you're shipping delicate lenses or complex aircraft components, AP&P will design unique packaging solutions for your product. We utilize foam inserts, corrugated and chipboard boxes, anti-static sheeting and rust-inhibiting materials, poly bags, and other products to create a personalized plan, protecting your unique product.
Logistics solutions are designed to meet your specific needs and maximize your efficiency. With Vendor Managed Inventories (VMI), we know when products need to be reordered. We pair trucking, warehousing, and other services to develop cost-saving solutions.
Make shipping and handling a breeze with custom packaging and logistic solutions from AP&P.
Office & Janitorial Solutions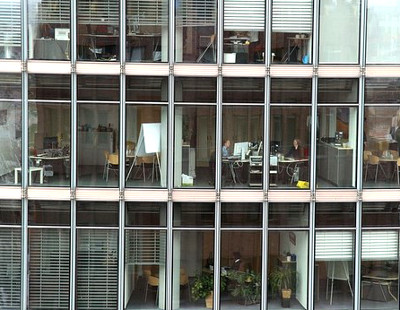 Keep your office clean and organized with office and janitorial supplies from AP&P. We carry everything from can liners and mop buckets to Purell hand sanitizer. Plus, with Vendor Managed Inventories (VMI) we'll send you more supplies before you run out. Our office and janitorial solutions include:
AP&P has the janitorial products you need to maintain your workplace.
Industrial & Safety Solutions
Maintain your production floor and keep your employees safe with industrial and safety solutions from AP&P. Secure employee's lockers with padlocks, maintain your sidewalks in the winter with snowmelt, protect employees with earplugs and gloves – You'll find all the safety supplies and gear you need to maintain your facility in our online catalog. Our industrial and safety solutions include:
Find what you need to keep your company safe and efficient.
BUBBLE WRAP is a trademark of Sealed Air Corp.
Contact our business solutions providers for packaging, maintenance, safety, and industrial supplies along with logistics and custom packaging services. You Need It – We Get It!