Custom & Specialty Wholesale Packaging Products
Unique Displays, Packages, and Interior Box Protection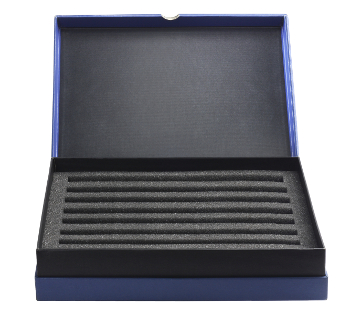 A leading company in the packaging industry, AP&P does more than offer business solutions, stock packaging, and cleaning products. We design and manufacture many custom and specialty products for a variety of applications. Whether you need to ship complex aircraft components or delicate lenses, our packaging engineers have years of experience creating custom wholesale packaging solutions for our customers. We deliver unmatched value on all services and ensure every custom display and package meets your standards.
Custom Packaging Solutions
Between saving you money, time, and space with shipments, AP&P is an eco-conscious company offering custom packaging products to individuals and companies in Wisconsin who are facing unique packaging challenges. Shipping delicate or fragile items can be a tedious process, but AP&P offers custom packing solutions to give you a literal perfect fit for items in your shipments. We have had a number of successes with custom packaging solutions, including:
Custom Non-Abrasive Foam Packaging for Lenses
Dustless Packaging Solutions
Eco-Friendly Reusable Foam Inserts for Veterinary Supplies
Durable Packages for Aviation Products Shipping
Our custom packaging and products protect small and large shipments. Our custom packaging options and design services will increase your company's profitability and efficiency by decreasing shipping and handling time and reducing the chances of damage to your products with more secure packages. A wide selection of custom packaging equipment is available for your residential, commercial, and industrial operations, including:
Custom Corrugated Boxes and Inserts
Personalized Containers and Displays
Specialty Packaging Products
Point of Purchase Displays and Graphics Packaging
Contact American Paper and Packaging regarding your specialty packaging boxes today. Invest in custom boxes and other packaging supplies to not only increase the safety of your shipments but also display them in a professional and impressive manner.
Custom Corrugated Boxes and Inserts
There is no "one size fits all" packaging design. Every product is unique and demands an equally unique solution. We utilize a variety of cushioning and interior box packaging materials to create custom packaging and product display packaging options. Our packaging components include:
Custom Innerpak Partitions
Custom Labels
Custom Corrugated Design
Custom Chipboard Design
Custom Packaging Tape
Custom Designed Mailing Tubes (Round and Square)
Die-cut Chipboard Inserts
Custom Printed Plastic Stretch Film
Static Shielding
Corrugated Plastic, Wood, Cardboard, and Foam Inserts
A combination of materials make up a custom packaging solution for your product and ensure secure shipment. Inserts and dividers prevent products from damaging each other inside the box, while stretch film protects the outside moisture and shifting caused by instability. Whether your product is delicate and fragile or heavy and complex, AP&P is your custom packaging supplier for the perfect design.
Custom Containers & Displays
AP&P creates custom point-of-purchase displays and unique containers for a variety of products. Our displays and containers feature custom imagery and unique designs. By combining several services, we create one of a kind containers, signs, and displays. Our services include:
Printed & Laminated Materials
Die-cuts
Corrugated Plastic
Custom Corrugated & Chipboard Design
Specialty Gluing
Our custom displays showcase your product, providing an eye-catching professional presence. A custom display printed with your logo and custom design will grab customers' attention in any retail store. Whether you're a well-known company or a new startup, your products will stand out against the competitors with AP&P's custom packaging designs and displays.
Specialty Packaging Products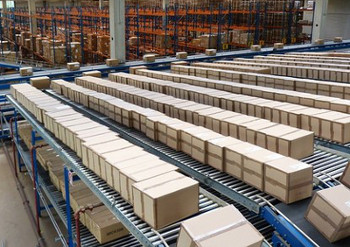 Our specialty packaging products make preparing products for shipment a breeze. We carry a variety of tapes, wrapping equipment, and more to ensure you get the job done right. Our specialty products include:
Our wide selection of hand stretch film rolls includes opaque black film to hide contents and prevent theft, as well as a variety of colors for easy identification of shipments and inventory. Make wrapping even simpler with machine stretch film, stretch film dispensers, and other equipment. Our specialty products make shipping and handling easy. Whatever you need to do, you can do it better with specialty packaging products from AP&P.
Point of Purchase Displays and Graphics Packaging
AP&P can work with you to successfully market your products. Working with a variety of substrates, we can design eye-catching graphics and structure to help you sell your products in a retail environment. Whether you need a pretty box or a floor standing display, we can help!
BUBBLE WRAP is a trademark of Sealed Air Corp.
Contact our custom packaging company for unique products and shipping supplies. You Need It… We Get It!