American Paper & Packaging Service Areas
American Paper & Packaging has been providing wholesale bulk packaging business solutions since 1926. With that kind of longevity comes true expertise, and the best value around for shipping boxes, industrial equipment, and safety equipment. Based in Germantown, WI, we work regularly with Wisconsin business owners across all industries.
With corrugated boxes, shrink film, poly bags and more, at AP&P we've got all your paper and packaging needs covered. We also offer custom packaging for customers who need precise dimensions for your industry's specifications. No matter what industry, if you need bulk quantities of shipping supplies or vendor-managed inventory (VMI) systems, American Paper & Packaging is the only one you need to call.
Service Areas:
Shop All Packaging Supplies Online
Wholesale Shipping Boxes Sold Throughout WI
Durable corrugated boxes are necessary for companies and industries shipping heavy goods and bulk items. Choose how thick you need your boxes based on your product and shipping methods. Corrugated boxes have better edge crush test ratings and resist more compression than standard shipping containers. The three corrugated types we offer are:
Single-Walled
A single row of fluting pressed between two linerboards – standard for transporting lighter goods like shoes, artwork, hats, clothing…
Double Walled
Two sets of fluting sandwiched between linerboards on each side – excellent boxes for shipping moderately-weighted items like books, wine bottles, paint cans…
Triple Walled
Three sets of fluting with each separated by linerboard – great for shipping smaller but heavy products like compressors, small motors, motorcycle parts…
AP&P offers corrugated boxes to businesses across Wisconsin.
OSHA-Approved Workplace Safety Equipment in the U.S.
Guarantee your business meets OSHA safety standards with our workplace safety supplies. Our safety equipment includes:
Industrial Warehouse Equipment: Hand Trucks, Service Carts, and Pallets
Trucks, carts, and dollies are essential for loading and unloading heavy shipments. We also provide businesses with warehouse equipment including:
AP&P's Delivers to Your WI Business
Located in Wisconsin and need shipping products immediately? Contact us today with the supplies you need and we will personally deliver those supplies within 24 hours.
Want to order the same supplies every time? Check out our delivery system to opt for scheduled deliveries of the supplies you need so you never run low.
WI Business Solutions: AP&P Efficiency Experts
AP&P can help your business increase productivity and offset rising labor cost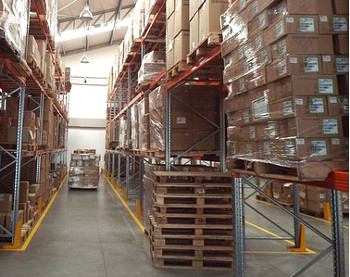 s. We offer Logistics Management Programs (LMP) to help businesses manage warehousing & inventory effectively. A personalized LMP includes:
Packaging
Reporting
Tracking
Trucking
Warehousing
Vendor Managed Inventory (VMI) can be incorporated into a custom logistics plan. Our people can keep track of your packaging materials and automatically reorder supplies when you start to run low. With VMI, you'll never have to worry about running out of corrugated boxes, shipping tape, bags or janitorial supplies. Your company will save time and money and be able to focus more on core business operations.
We supply the best in carton sealers and erectors, provide consultation on controlling inbound and outbound freight costs. Our ELEVATE supply chain analysis helps you understand where your costs lie and work to improve your processes and product flow to lower costs.
American Paper & Packaging can deliver all your packaging and shipping supplies to keep business running smoothly. Whether you need sealing equipment or shrink wrapping machines, we have precisely what you need available at competitive wholesale prices. Contact us today to get a quote on some of our industrial packaging equipment or visit our eCommerce site to purchase items in bulk today.
Contact AP&P for Packing Supplies