Powder Free Nitrile Gloves are the Best for Sensitive Hands!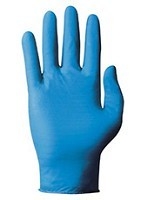 Latex-Free Nitrile Gloves from AP&P
Powder-free gloves provide great dexterity and are an alternative for individuals who are sensitive to latex. Textured gloves provide a tactile finish for extra strength. Latex-free and powder-free for sensitive skin. Sold in box quantities of 100. Available in sizes S/M/L.
Nitrile gloves are available for sale at the American Paper & Packaging online store, including:
Back to News