Protect Your Eyes With Safety Glasses!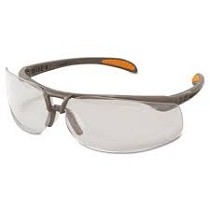 Buy the Best Protective Eyewear Online from AP&P
Uvex Protege Safety Eyewoffersffer exceptional comfort and flexible style. These super lightweight safety glasses feature a sports-styling proprietary floating lens for increased flexibility in fit. The ultra lightweight design offers ultimate comfort at less than once ounce.
Protege safety glasses are designed with soft nose pads and soft temple tips for a truly comfortable and secure fit. Features a secure wrap-around brow to expand to fit a wide range of users. Lenses offer 99.9% protection from harmful UV rays.
Back to News