Used Factory Cat Magnum Series Floor Scrubber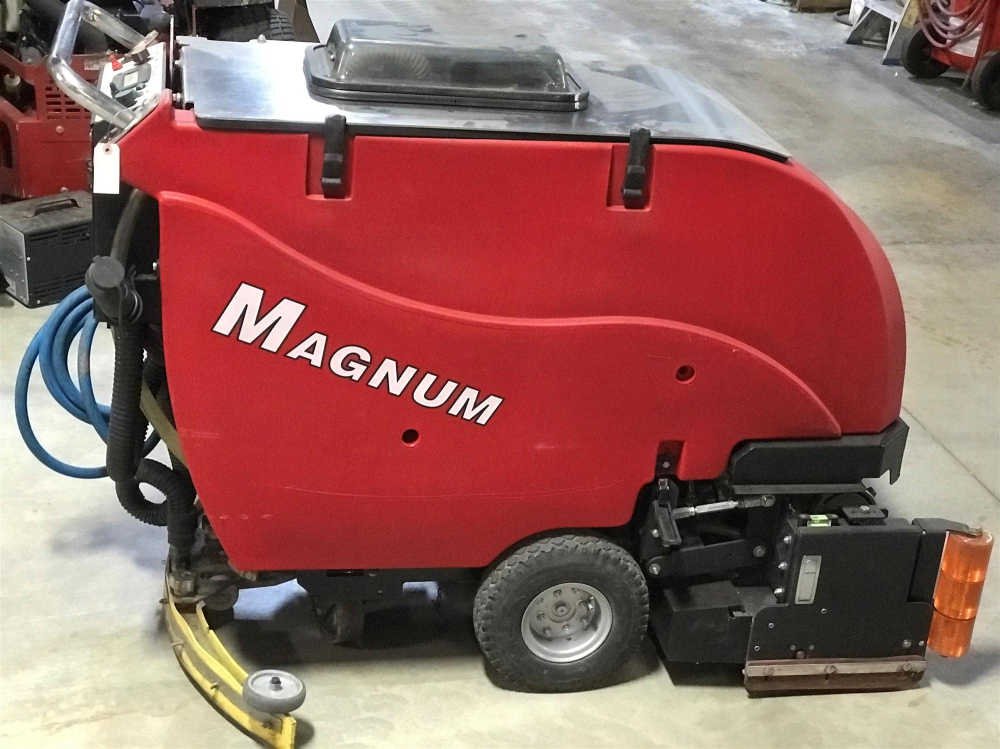 This machine - Refurbished items/Hours: Hour Meter: 268.4 New Tank Lid Gasket New Fill Tank Gasket 4 New 6-Volt 250 AMP Batteries New Grommets New Bolts Underwent full diagnostic in shop
Sweeper Type:
Walk Behind
Cleaning Rate (sq.ft/hr):
29,700 Sq. Ft/Hr
Tank Construction: 7/16" Roto-Poly
Frame Construction: 3/16" Steel
Body Dimensions: 56" x 24" x 43"
Weight W/ Batt: 875
Brush Pad Dia: 2-25" X 5.5" Cylindrical
Motor Power: 2- .75hp/200 rpm
Brush Speed: 750 rpm
Brush Pressure: 0-250 Pounds
Battery AH Rating: 245 AH
Battery Run Time: Up To 5 Hours
Solution Tank Capacity: 30 Gallons
Recovery Tank Capacity: 30 Gallons
Productivity: 29,700 sq. ft/hr
Drain saver keeps debris out of drains
Compact size allows use in service bays and narrow aisles
Tower rollers protect walls
Dual scrub motors deliver superior cleaning
Vacuum screen for foam protection
Maintenance-free 15 horsepower belt drive
Large batteries yield excellent run times
30-gallon recovery and solution tanks increase productivity
Long-lasting tires
Easy to maintain
Tank tips back for easy access to filters, motors, vacuum, batteries, valves, and actuator
Removable debris basket
Contact us for a price on our used factory cat floor scrubbers.