Used TomCat MiniMag Floor Scrubber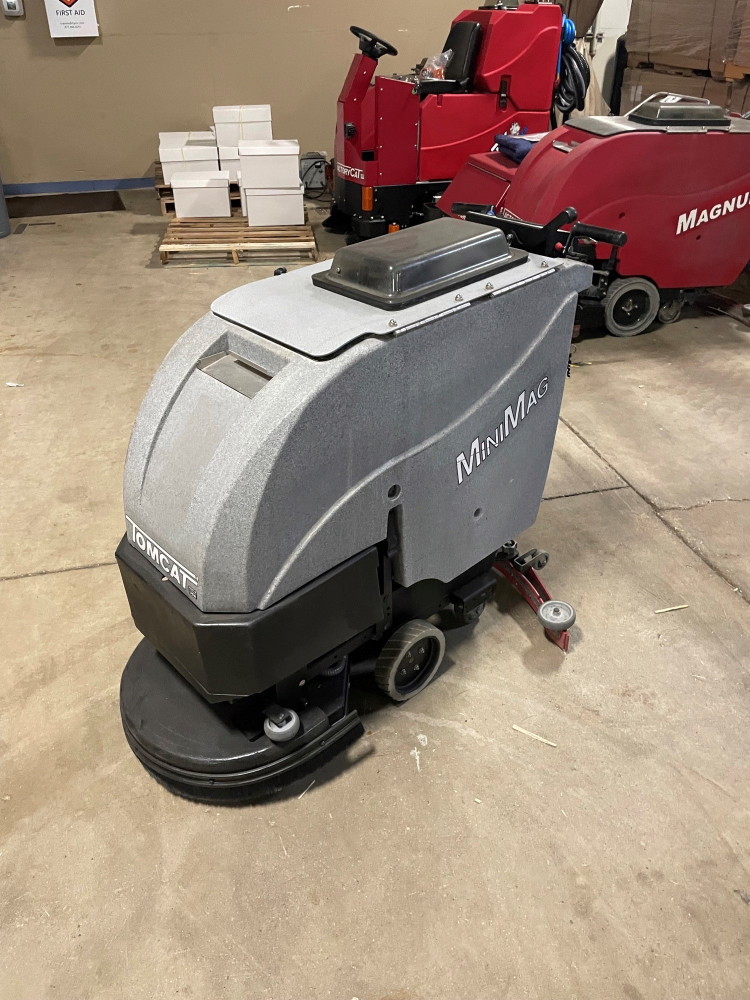 TomCat MiniMag - Refurbished items/Hours: Hour Meter: 761.6 New Brush New Squeegee Underwent full diagnostic in shop
Sweeper Type:
Walk Behind
Cleaning Rate (sq.ft/hr):
25,543 Sq. Ft/Hr
Tank Construction: 3/8" Poly
Frame Construction: 3/16" Coated Steel
Body Dimensions: 45" x 18" x 40"
Weight W/ Batt: 387
Brush Pad Dia: 1-20" Cylindrical
Motor Power: 1- .75hp
Brush Speed: 270 rpm
Brush Pressure: 0-125 Pounds
Battery AH Rating: 150 AH
Battery Run Time: Up To 4 Hours
Solution Tank Capacity: 17 Gallons
Recovery Tank Capacity: 17 Gallons
Productivity: 25,543 sq. ft/hr
Simple design makes it easy to use
Durable construction that will lest
Brush-Assist drive for easy pushing on level surfaces
Easily maneuverable in tight areas
Steel guards to protect walls from scratches
Stone polishing option to clean stone floors
Up to 230ft/min forward speed
30 cubic inch drain saver for keeping debris out
Contact us for a price on our used factory cat floor scrubbers.