Edition: January / 2018

3 Ways to Improve Your Packaging Efficiency
AP&P's Annual Holiday Luncheon
What's Happening
AP&P celebrated the holidays with their Annual Holiday Luncheon on December 15th. Along with enjoying a great meal, employees participated in a white elephant gift exchange and a contest for the "Ugliest Holiday Attire". (A photo of the contest participants is above).
Laughs and fun were had by all, as everyone got the chance to enjoy some time together outside of the office. From all of us at AP&P, we hope that you had a wonderful holiday, and we are looking forward to another great year in 2018!
3 Ways to Improve Your Packaging Efficiency
Tips & How-To's
Are you looking to package your products more efficiently?
Maybe you need to reduce costs, or speed up your packaging process to cope with demand. Or maybe you just want to make sure that your packaging process is as efficient as possible.
Whatever your reasons, here are 3 tips that will help you increase your packaging efficiency.
1. Use Automation to Streamline Your Process
Automatic and semi-automatic packaging equipment can both save money and increase efficiency in your warehouse. By speeding up the packaging process, these machines allow businesses to turn more product out each day, while freeing up the warehouse staff to focus on other tasks.
Take for example, a stretch wrapping machine with a built-in scale. Investing in one of these will increase efficiency by lowering the amount of time that a worker spends weighing and wrapping products for shipment, and it will increase the consistency of the output, thereby decreasing the cost of damaged product.
2. Invest in Preventative Maintenance
There's never a good time for a machine to break down, and it seems it always happens at the worst possible times. Whenever this happens, it is devastating to your packaging efficiency.
Scheduling routine equipment maintenance is a vital part of keeping your packaging running smoothly. Make sure you are regularly checking and replacing worn parts in order to prevent issues before they occur. By having a maintenance schedule, you can plan for your downtime and adjust accordingly, rather than scrambling when a component fails.
3. Focus on Continuous Improvement
Year to year, the requirements of your packaging will differ. Your production volumes will vary, you may introduce new products, and your personnel will change (just to name a few). All of these changes can really mess with your packaging efficiency unless you evaluate your process regularly!

It's important to analyze the steps involved in your packaging process on a regular basis to see if there is room for improvement, or if a recent change has caused a decrease in efficiency. Make sure that you are consistently evaluating so that you can identify improvement opportunities.
How Can AP&P Help?
We use the ELEVATE process everyday to help our customers identify gaps and opportunities within their supply chains. We will look at your current processes, costs, needs and objectives and provide you with product, process and supply chain solutions. More importantly, we will give you a quantitative forecast of the potential impact to your business.
With our diagnostic tool, we will walk you through analyzing your operations in 5 steps:
Client Discovery
Site Needs Analysis
Supply Chain Analysis
Workloading Analysis
Solutions Selection
Read more about our ELEVATE process, and try it out for yourself here!
You deserve more. Your business deserves more. Isn't it time to ELEVATE your expectations?
Contact Us Today to get started!
Shelly Tennyson
Meet Our Team
Shelly is a wife and dog-mom to a yellow lab named Riley. She has been a part of the AP&P family since April of 2012. She works as a customer service rep, and is an expert at building strong business relationships and making her teammates laugh.
She has fifteen years experience in customer service, having spent five years in printing and packaging, and another ten years in distribution.
Shelly is a graduate of Union Grove High School, and has lived in Wisconin her entire life. She also attended the University of Wisconsin - Milwaukee, and one of her future goals is to get her real estate license.
In her free time, she enjoys going on vacation (Las Vegas is a favorite destination of hers), as well as working on projects around her house.
Our goal is to raise $10,000 for WHS over the next 4 years. If you want to help kickoff the new program today, we welcome your donations!
Thank you for your generosity!
See Our Progress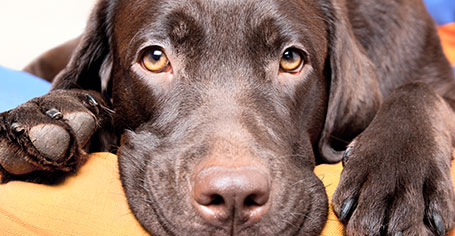 WHS Committment
The Wisconsin Humane Society is committed to providing protection, shelter, and care for wild and homeless animals. Because of generous donors, they are able to rescue, rehabilitate, and rehome thousands of animals like me every year!
Learn More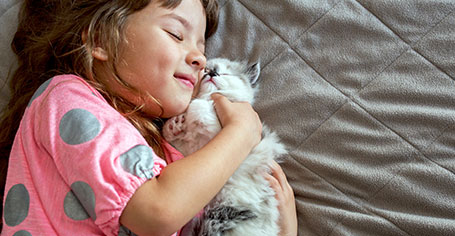 Get the kids involved too!
Got an animal-loving kid? From birthday parties and Kids-Night-Out to awesome summer camps, WI Humane Society has programs for kids of all ages at the Milwaukee, Racine, and Ozaukee Campuses.
Fun Programs