Edition: November / 2019

AP&P Voted "Best Place to Work" By Employees

What's Happening

We are proud of our family atmosphere here at AP&P, and do everything that we can to promote fun in the workplace. We try to show our team just how much they mean to us by hosting cookouts, company events, and team outings, and they really seem to appreciate it! Check out some of the nice things that our employees have said about AP&P:

"I love the 'customer first' mentality at AP&P!"

- Andrea Islas

"AP&P feels like a big team and family!"

- Deb Bastian

"AP&P is a family company that embraces a set of core values!"

- Derek Arnold

"I love contributing to the day-to-day decisions that impact AP&P!"

- Doreen Thompson

"AP&P has always felt like a family atmosphere!"

- Mark Dahl

"I love the people at AP&P - this truly is a family!"

- Luana Stroebel

"I love the people I work with and the fact that I do something different every day!"

- Nealy Fraser

"AP&P offers a great work-life balance!"

- Shelly Tennyson
AP&P's Complete Ice Melter Guide
Tips & How-To's
The Melting Process
All conventional ice melters work the same way. Once they are applied, they begin to dissolve and melt the ice or snow. As the ice melter dissolves and melts the ice and snow, a brine solution forms. The dissolved ice melter material in the brine acts to lower the temperature at which the brine solution will freeze. The higher the concentration of ice melter in the brine solution, the lower the freezing point and the less chance that ice will form.
Effective Melting Temperature
Ice melters are often compared by their effective melting temperatures (EMT). This is the lowest temperature at which an ice melter will melt under real-world conditions. There are factors that can affect an ice melter's EMT, such as the temperature and humidity of the air. However, the ice melting industry recognizes the EMT temperatures as shown in the chart below.

Melting Speed and Duration
Like its EMT, an ice melter's melting speed and ability to melt the ice over a long period of time is influenced by its ingredients and the outdoor temperature. As the temperature drops, the melting speed drops, regardless of the ice melter's ingredients.
Particle Size and Purity
An ice melter's performance is influenced by the size and surface of the individual particles.
Because small particles have more surface area that can come into contact with ice or snow, they melt quickly. However, their small size has two drawbacks. First, they have an increased chance of being blown away on windy days. Second, less weight per particle means they only melt on the surface because they are not heavy enough to penetrate the ice as they melt.
On the other hand, large particles have less surface area and more weight per particle. But because of their weight and rapid melting ability, they may not completely dissolve or create a brine solution before penetrating the ice. This results in wasted, unused material and poor melting efficiency.
So what are the most effective ice melters? The ones that use an optimally-sized particle (medium) with both ice-penetrating and brine-forming characteristics.
Effects on Vegetation
Direct or indirect contact with high concentrations of any ice melter can be harmful to vegetation. Dissolved ice melters can accumulate in the soil over time and affect a plant's ability to absorb water and other nutrients essential for healthy growth. If the soil gets too saturated from commonly used ice melters, it may not be able to absorb moisture at all. Removing slush after melting reduces vegetation damage.
Effects on Concrete and Other Surfaces
The biggest concern regarding the use of ice melters is concrete damage. However, most of the damage that occurs during winter is not caused by ice melters, but the freeze/thaw cycles. When water seeps into the concrete cracks and pores, it freezes and expands and puts stress on the concrete. With enough pressure over time, the concrete will crack.
Only ammonium nitrate and ammonium sulfate ice melters directly damage concrete. That's because they are corrosive substances that actually attack the surface they touch.
Another area of concern is the use of ice melters on roofs. Ice melters are not recommended for use on roofs because they may damage some roofing materials, corrode nails, and therefore destabilize a roof's structural integrity. They may also cause pitting of aluminum gutters and downspouts.
See our FAQ page on ice melters.
We currently carry the following four ice melter products.
Contact us today to speak with one of our knowledgeable team members about your Ice Melter needs.
Like us on Facebook for more helpful tips!

Doreen Thompson
Meet Our Team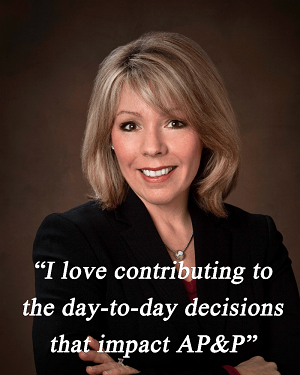 Doreen is a wife and mother to four terrific children, (two boys and two girls), and two rescue dogs. She currently works in sales.
Coming from procurement and completing the certification as a Senior Professional in Supply Management (SPSM), she brings a unique perspective with the knowledge and relationships developed with our suppliers and extending that added value to our new and existing customers.
She has lived in Wisconsin her entire life and was born in Milwaukee. She grew up and attended school in West Bend, before furthering her education in the Milwaukee area.
In addition to continued education, she also enjoys spending a few hours a week volunteering at the Humane Society - walking and socializing dogs. This is something she has been doing for over 10 years. She's recently been involved in training with her newest family member, Bo (a 120lb White German Shepard)..and is going for his CGC Certification (Canine Good Citizen). She also gets involved in events with her local Cultural Center, plays tennis and has been a licensed Real Estate Agent for the past four years.
Our goal is to raise $10,000 for WHS over the next 4 years. If you want to help kickoff the new program today, we welcome your donations!
Thank you for your generosity!
See Our Progress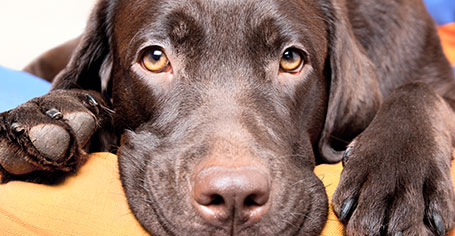 WHS Committment
The Wisconsin Humane Society is committed to providing protection, shelter, and care for wild and homeless animals. Because of generous donors, they are able to rescue, rehabilitate, and rehome thousands of animals like me every year!
Learn More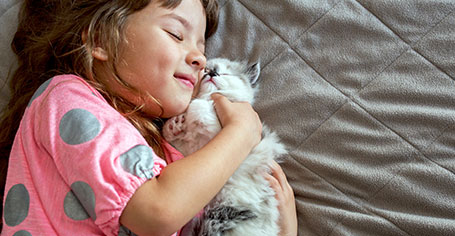 Get the kids involved too!
Got an animal-loving kid? From birthday parties and Kids-Night-Out to awesome summer camps, WI Humane Society has programs for kids of all ages at the Milwaukee, Racine, and Ozaukee Campuses.
Fun Programs