Edition: September / 2019

Customer Service Week 2019!
AP&P Celebrates Summer!
What's Happening
In 1992, the United States Congress announced that National Customer Service Week would be held the first week in October every year. The goal of this week is to recognize customer service representatives & thank them for their hard work & dedication. Many companies across the country, like us here at AP&P, use this week to boost morale and show their appreciation.
Here at AP&P, we recognize that our customer service team is a vital part of our company, and appreciate their willingness to go above and beyond for our customers. That's why we plan activities during Customer Service Week to show them our appreciation!
Want to recognize your customer service staff, but are short on ideas? Check out the list below for some inspiration!
Celebration
To show appreciation for the customer service department, rather than choosing one day to celebrate, celebrate for the entire week! Decorate the customer service area with posters, balloons, banners and streamers to boost morale and generate excitement. Encourage the workers to help with decorating the office if they wish, or consider holding a competition for employees to decorate their own areas. Use the celebration as an opportunity to publicly thank the employees for their excellent work. Share their accomplishments by posting signs with their impressive statistics, like the average number of calls they handle in a week, positive survey results or the dollar amount of sales they have reached in a specific time frame.
Hold a big party at the end of the week to thank the employees. Take the customer service representatives out to lunch or dinner to celebrate. If possible, have lunch or dinner away from the office; a non-work-related environment will help the employees relax and truly enjoy the time without thinking of work. The group might also enjoy a fun activity, such as bowling, miniature golf or a local sporting event.
Activities
Another way to celebrate all week long is to have themed days. Each day of the week will have a different theme, such as backwards day, sports day and hat day. Allow employees to dress according to the theme and incorporate it into the decorations, activities and snacks provided. On sports day, customer service representatives can wear their favorite sports jersey or T-shirt, the office can be decorated with sports logos, and snacks can include hot dogs and nachos.
Less extensive activities can also be used. For example, hold trivia contests and allow employees to enter raffles for prizes. End the week by asking customer service representatives to meet and discuss topics essential for excellent customer service. Have representatives discuss the sources of stress they face at work and possible strategies for eliminating them. Discuss tactics for maintaining a positive attitude, relieving stress and staying healthy.
Gifts
Thank your customer service representatives by giving them small gifts each day of the week. The gifts do not need to be expensive or elaborate. When selecting gifts, think of products the employees might be able to use at work. For example, a travel coffee mug or pre-filled candy dish can be kept on the desk for a constant reminder of your appreciation. Other gift ideas include a T-shirt or sweatshirt with the company logo, stress relievers, personalized notepads or gift cards to a local restaurant.
We hope that these ideas have inspired you to come up with a plan to celebrate and treat your customer service staff next month for National Customer Service Week!
We like to give credit where credit is due. If you've had a great experience with one or more of our team members, we'd love to hear from you! Email us at nfraser@americanpaper.com.
4 Packaging Box Types To Consider
Tips & How-To's
Packaging plays a huge role in how consumers perceive your product(s). With all the packaging options available, it may be difficult to determine which packaging option is right for you.
Let's take a look at some of the different types of packaging available that you can use to enhance your product and define your brand.
Paperboard Boxes. Paperboard is a paper-based material that is lightweight, yet strong. It is made up of fibrous materials from wood or recycled paper that are turned into pulp. It can be used to create custom shapes and structures due to the fact that it is easily cut and manipulated. This makes it ideal for use in personalized packaging.
Corrugated Boxes. Corrugated boxes are sometimes referred to as "cardboard boxes". Although most people recognize this material for use in shipping and storage boxes, it is also used in retail, as it comes in many different strengths and various thicknesses.
Corrugated boxes consist of 3 layers of materials: an outside liner, and inside liner, and a corrugated medium (also knows at fluting). It is the fluting that gives it it's strength and rigidity. This material is ideal for heavy items, or in circumstances where strength is needed.
Rigid Boxes. Rigid boxes are made out of a highly condensed paperboard that is four times thicker than the paperboard used in the construction of a standard folding carton. One of the most recognizable uses of this packaging material is Apple's use of it with the iPhone and iPad boxes.
Compared to paperboard and corrugated boxes, rigid boxes are more expensive. They also do not have the ability to collapse for shipping, making shipping costs more expensive as well. However, in terms of look and feel, they are one of the more upscale looking packaging materials.
Chipboard Boxes. Chipboard is a type of paperboard that is made out of reclaimed paper stock. It is a lightweight, cost-effective packaging option, and can be easily cut, folded and formed.
It comes in various densities, which determines the strength of the material. It is ideal for lightweight items that will not encounter moisture, as chipboard can easily weaken, and result in discoloration and expansion.

Nicholas Krause
Meet Our Team
Nick is a son, brother and uncle to two nieces and a nephew. He also has a Siberian Husky named Zephyr. Nick has worked in our warehouse as AP&P's Shipping and Receiving Clerk & Service Technician for 3.5 years.
Before coming to AP&P, Nick worked in sales and management at Gander Mountain for 4.5 years. He has received service technician training and received recognition for having the "It Factor" at AP&P. The award recognizes an individual who excels in their workplace, often going above and beyond the expectations to ensure that a current task is completed at high quality. Nick's future goals include moving into a management position at AP&P.
He has lived in Wisconsin his entire life, born in Milwaukee and raised in Mayville. He graduated from Mayville High School and lived in Mayville for most of his life before moving to Germantown.
Nick has been an avid outdoorsman for the past fifteen years and enjoys hunting in the fall and spring. In the summer, he enjoys golfing.
Our goal is to raise $10,000 for WHS over the next 4 years. If you want to help kickoff the new program today, we welcome your donations!
Thank you for your generosity!
See Our Progress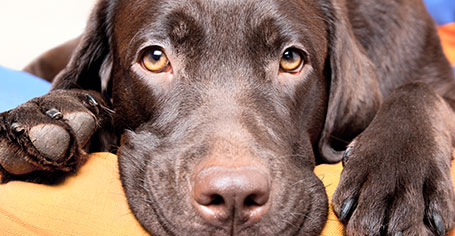 WHS Committment
The Wisconsin Humane Society is committed to providing protection, shelter, and care for wild and homeless animals. Because of generous donors, they are able to rescue, rehabilitate, and rehome thousands of animals like me every year!
Learn More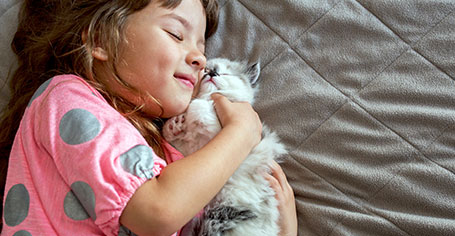 Get the kids involved too!
Got an animal-loving kid? From birthday parties and Kids-Night-Out to awesome summer camps, WI Humane Society has programs for kids of all ages at the Milwaukee, Racine, and Ozaukee Campuses.
Fun Programs