Edition: October / 2019

Have You Checked Out AP&P's Equipment Catalog Yet?

What's Happening

Did you know that AP&P offers a full line of industrial packaging machines and equipment? Adding automation can help your business increase productivity and offset the rising costs of labor.

We've added a feature to our website where you can find out more about the equipment lines that we offer and even view our packaging equipment catalog online!

AP&P's efficiency experts offer supply line and process consultation to supply your company with the perfect machinery to fit your unique needs.

Available Packaging Equipment:

Contact American Paper & Packaging for the best in industrial packaging machinery.

See Our New Packaging Equipment Catalog
How Using Shrink Film Can Reduce Costs
Tips & How-To's
When it comes to packaging your product(s), there are many options. Often overlooked, shrink film (or shrink wrap) is often the perfect fit for protecting your products and remaining cost-effective. But what exactly is shrink film, why is it so widely used for packaging applications, and how can you use it to your advantage? These are the questions that we are going to explore this month.
What is shrink film?
Shrink film is a very versatile polymer packaging material used in packaging finished goods. Once the product is placed in the film, heat is applied by either a heat tunnel or heat gun, which causes the film to literally "shrink" around the item. This creates a clear and durable barrier of protection.
There are different types of shrink packaging, including tubing, bags, overwrap and industrial shrink wraps. Another important thing to note is the two main types of shrink packaging: PVC and polyolefins.
PVC (or polyvinyl chloride) shrink film used to be the most popular type of shrink film and is still used today on CDs and packaging boxes. However, it becomes brittle after heat is applied, and is very sensitive to temperature changes, making it prone to breakage. There are also by-products like hydrogen chloride created when heat is applied to it that has caused it to lose popularity in recent years.
Polyolefin shrink film has become the more popular type of shrink film today because of its higher durability and versatility. It is FDA approved and food-safe, puncture and tear-resistant, and is more environmentally friendly than PVC. Additionally, it has higher clarity than PVC, making it the ideal packaging for shelf presence.
How to select the best shrink product for your application
Shrink film is used in various packaging applications of consumer goods and is also great for bundling items together for promotions or multipacks, and gift baskets. Selecting the right shrink film for your application depends on a few factors. These include the item dimensions, weight, shape and quantity to be packaged per day.
Small, lightweight items that don't have sharp corners or edges can use a lower gauge film, whereas larger, heavier, oddly shaped items will often need a heavier gauge. Shrink film is available in thicknesses as low as 35 gauge going all the way up to 100 gauge, and come in various widths.
How shrink film can reduce costs
Many companies have been able to remove corrugated packaging from their products. Due to its strength and durability, heavy products can be securely wrapped in shrink film, eliminating the need for a corrugated tray. Lightweight items can also be packaged in a polybag instead of a corrugated box. This not only reduces the cost of packaging, but reduces your shelf footprint, so it frees up space in your facility, and allows for more product on retail shelves.
Through working with one of our packaging specialists, we can analyze your current packaging structure and do a cost comparison and recommendation. You may even be able to reduce costs further by down-gauging your current film or using a lower width film.
Like us on Facebook for more helpful tips!

Derek Arnold
Meet Our Team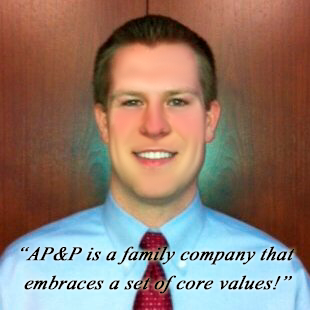 Derek is a husband and father to two wonderful children: Jackson (9) and Katie (6). He has had many titles in his life, but none more important to him than the title of 'Dad'. He has been with AP&P for four years and currently works as our CFO & General Manager. He is also a Certified Packaging Consultant. Prior to AP&P, he worked in finance, including spending 10 years at a regional bank.
Derek is a proud alumnus of The University of Wisconsin - Madison, where he met his wife of 11 years, Steph. While he wasn't born in Wisconsin (he was born in Arlington Heights, IL), he has lived here for most of his life and considers himself to be a true Wisconsinite. The Arnold household has two pets: a 4-year-old pointer mix (Penny Lane), and a 7-year-old white/brown long-haired cat (Wilson). Their "friendship" is still a work in progress.
In his free time, Derek enjoys playing golf, listening to different types of music, playing his guitar, and spending time with his family.
Contact AP&P today for your free packaging audit and see what options are available for you!
Our goal is to raise $10,000 for WHS over the next 4 years. If you want to help kickoff the new program today, we welcome your donations!
Thank you for your generosity!
See Our Progress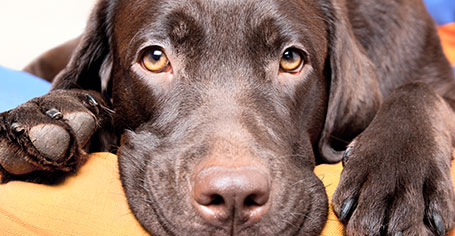 WHS Committment
The Wisconsin Humane Society is committed to providing protection, shelter, and care for wild and homeless animals. Because of generous donors, they are able to rescue, rehabilitate, and rehome thousands of animals like me every year!
Learn More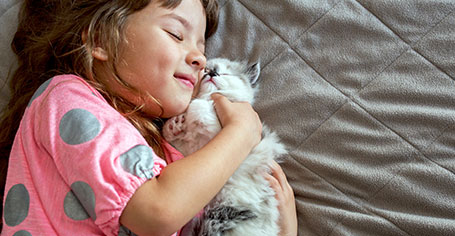 Get the kids involved too!
Got an animal-loving kid? From birthday parties and Kids-Night-Out to awesome summer camps, WI Humane Society has programs for kids of all ages at the Milwaukee, Racine, and Ozaukee Campuses.
Fun Programs