Edition: April / 2018

How Green Are You?
Have You Checked Out AP&P's New Website Feature Yet?
What's Happening
Did you know that AP&P offers a full line of industrial packaging machines and equipment? Adding automation can help your business increase productivity and offset rising costs of labor.
We've just added a feature to our website where you can find out more about the equipment lines that we offer and even view our packaging equipment catalog online!
Visit Our New Packaging Equipment Page Now!
AP&P's efficiency experts offer supply line and process consultation to supply your company with the perfect machinery to fit your unique needs.
Available Packaging Equipment:
Carton Sealers & Erectors
Stretch Wrapping Equipment
Protective Packaging & Void Fill Machines
Strapping & Banding Equipment
Shrink Wrapping Machines
Bagging & Sealing Equipment
Click Here to Browse our Online Catalog
Contact us for the best in industrial packaging machinery.
How Green Are You?
Tips & How-To's
Going "green" doesn't have to be an overnight overhaul in your lifestyle. There's a lot to be said for taking small steps and observing how they affect your daily activities. For many of us, it is more about a journey of awareness into how you can incorporate feasible, sustainable actions into our lives to promote and maintain green ideals.
In honor of Earth Day coming up this month, we've put together this quiz, so you can evaluate your current level of "greenness", and get some ideas for some small changes that you can make to become more environmentally conscious. Some of the questions may not apply to your present situation because of where you live or work, but do your best to choose the answer closest to your current lifestyle.
Recycling Program

A) I recycle everything, sort out the organic from inorganic materials, and identify waste that I can add to a mulch or composting pile.
B) I tend to only recycle glass, plastic and paper.
C) I recycle when it is convenient, but a recycling program does not yet exist in my community
D) I don't recycle at all.

Recycling or Reusing Household Products

A) Before discarding any unwanted items for recycling, I try to find another use for it, including rehabbing clothing or using old tires as a garden fixture.
B) I donate all of my unwanted items to a local charity or I sort them for the recycling plant.
C) I organize all unwanted items into piles for recycling or the landfill.
D) I only have time to throw all unwanted items into the trash to be sent to a landfill.

Light Energy Usage

A) I use only natural light, Compact Florescent Lights (CFLs) or LEDs, and I have shut-off timers on my lights.
B) Most of my lighting is natural, CFL or LED, and I shut off all lights when leaving a room.
C) Most of my lighting is traditional light bulbs (incandescent lighting), and I often forget to turn the lights off.
D) I only use incandescent light bulbs and prefer the lights being on all the time.

Home Power Source

A) I use 100% renewable power such as wind or solar in my home.
B) I currently use non-renewable power for the majority of my home, but I use solar power to heat my pool and spa area.
C) I use the local utility, which is non-renewable power.
D) I actually shovel coal into a burner to power my home.

Energy-Efficient Appliances

A) All of my appliances are energy-efficient, and I turn them off when they are not in use.
B) A few of my appliances are energy-efficient.
C) I only have an energy-efficient refrigerator because I feel it uses the most energy, but I do turn off any appliances that are not in use.
D) None of my appliances are energy-efficient, and I tend to leave them on - even when not in use.

Home Temperature

A) I do not use artificial heating or air conditioning.
B) I program my thermostat to be a few degrees warmer in the summer or cooler in the winter, while using fans and my fireplace when applicable.
C) I keep my thermostat at an even 70 to 72 degrees at all times to remain consistent throughout the year.
D) I make sure I'm nice and cool in the summer and nice and warm in the winter.

Water Filtration System

A) I have a dedicated water filtration system to supply my home.
B) I filter my tap water in the kitchen only.
C) I am on city water and do not have a filtration system, but I only drink bottled water.
D) Water filtration and bottled water are too expensive, and I don't believe they have any benefits.

Water Usage

A) I limit my bathing time, turn off the water while brushing my teeth, water my lawn in short intervals during appropriate times, and fill the kitchen sink with water while cleaning dishes.
B) I have my lawn sprinklers and use micro-irrigation, but feel that all other conservation measures do not provide a significant savings.
C) I try to take short showers and clean my dishes in a sink filled with water, but I do little to conserve water otherwise.
D) Water conservation is not important to me, and does not affect me directly.

Flooring

A) I use only recycled, zero-emission flooring and recycle my used materials.
B) I recycle used flooring, but do not use zero-emission flooring.
C) I don't recycle flooring and tend to purchase what is aesthetically pleasing, inexpensive or merely available.
D) Why re-floor? My carpet has been around for 20 years and is still good.

Insulation

A) My entire home contains energy-saving insulation in both the walls and attic.
B) I have invested in both wall and attic insulation for only the select areas within my home that needed repair.
C) I currently have newer insulation and am not interested in re-insulating my existing home, but I will consider doing so for my next home.
D) I don't believe my home is well-insulated, but it would be too expensive and time-consuming to rectify the situation.

Organic Food

A) I only eat organic and organically-raised food that is locally sourced, in season, or supplemented from my home garden or local farm cooperative.
B) The majority of my food is organic and I source it from a variety of convenient distributors.
C) I eat organic food when it's on sale and available from my local grocer.
D) I do not believe in the benefits of organic foods, both from a health and financial perspective.

Food Reuse

A) I use our leftovers for new meals, throw them into our backyard compost, or donate them to charity.
B) I use leftovers for compost only.
C) Occasionally, I use some leftovers for new meals.
D) I like my food fresh, so any uneaten food is thrown right into the trash.

Transportation

A) I use only hybrid cars, public transportation, carpooling, or self-powered means such as bikes or walking.
B) I use a small car, public transportation, carpooling, or self-powered means such as bikes or walking
C) I drive everywhere, but I have a good gas-mileage vehicle.
D) I can't imagine a life without my SUV.

Travel

A) I seek out only eco-friendly vacations and/or travel arrangements that include green hotel accommodations, energy-efficient transportation rentals, or public transportation options.
B) I have not taken an eco-friendly vacation nor am I interested, but when feasible, I seek out green hotels and transportation options when traveling.
C) When traveling, I am interested in only public transportation options due to cost savings.
D) I travel where I can get the most affordable rates, including any form of transportation.

Cleaning Agents

A) I use only non-toxic cleaning agents such as lemon, baking soda and vinegar around the house.
B) I seek out environmentally-friendly cleaners at my grocery store when convenient.
C) Depending on the project, I use a mix of environmentally-friendly cleaners and some traditional household cleaners, even though they are probably toxic.
D) I use the regular household cleaners because they are cheap and effective.

Lawn Care

A) I practice water conservation methods on my lawn such as micro-irrigation, and I only use beneficial bacteria and natural fertilizers.
B) I use natural pesticides and processed fertilizers, but I water every third day in the morning, or the minimum I can get away with.
C) I use pesticides and natural fertilizers, but I water my lawn frequently to keep it healthy.
D) I use pesticides, processed fertilizers, and water my lawn every day to ensure it stays green.
Click here to see your grade and check out how your answers measure up!
Derek Arnold
Meet Our Team
Derek is a husband and father to two wonderful children: Jackson (8) and Katie (4). He has had many titles in his life, but none as important to him than the title of "Dad".
He has been with AP&P for three years and currently works as our CFO & Vice President of Operations. He is also a Certified Packaging Consultant. Prior to AP&P, he worked in finance, including spending 10 years at a regional bank.
Derek is a proud alumni of The University of Wisconsin - Madison, where he met his wife of 10 years, Steph. While he wasn't born in Wisconsin (he was born in Arlington Heights, IL), he has lived here for most of his life, and considers himself to be a true Wisconsinite.
The Arnold household has two pets: a 3 year old pointer mix (Penny Lane), and a 6 year old white/brown long haired cat (Wilson). Their "friendship" is still a work in progress.
In his free time, Derek enjoys playing golf, listening to different types of music, playing his guitar, and spending time with his family.
Our goal is to raise $10,000 for WHS over the next 4 years. If you want to help kickoff the new program today, we welcome your donations!
Thank you for your generosity!
See Our Progress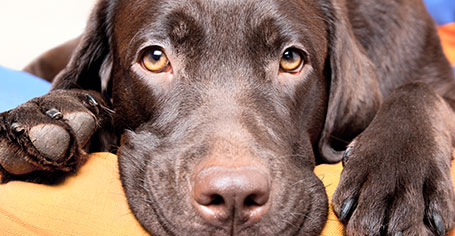 WHS Committment
The Wisconsin Humane Society is committed to providing protection, shelter, and care for wild and homeless animals. Because of generous donors, they are able to rescue, rehabilitate, and rehome thousands of animals like me every year!
Learn More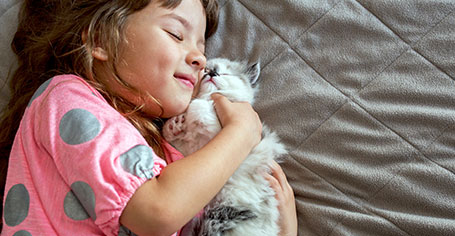 Get the kids involved too!
Got an animal-loving kid? From birthday parties and Kids-Night-Out to awesome summer camps, WI Humane Society has programs for kids of all ages at the Milwaukee, Racine, and Ozaukee Campuses.
Fun Programs