Edition: May / 2019

National Superhero Day
April 28th was National Superhero Day!
What's Happening
National Superhero Day was on April 28th. This is a day to honor superheroes, both real and fictional. We are sure that some celebrated their love for recognizable superheroes like Batman, Superman, Captain America, Wonder Woman, Iron Man, Hulk and Spiderman. Although they are fictional, these superheroes are great role models for our children, as they serve and protect while fighting evil.

Our real-life superheroes may not have superpowers or wear capes, but they also deserve recognition. We have some of our own superheroes here at AP&P - our warehouse staff! Mark Dahl, Nick Krause, and Steve Zeck work hard each and every day to keep our business running smoothly, and we couldn't be more appreciative and proud of them! From the bottom of our hearts, thank you for everything that you do!

Are you interested in celebrating your local superheroes? There are many men and women that are great role models who serve and protect while fighting evil. Military personnel, police officers and firefighters are just a few of the heroes who protect us on a daily basis. You probably have a few people in your professional and personal life that deserve some recognition for their superhero-like qualities, too!

Take your favorite superhero to lunch and say thank you for all that they do!
Is It Time To Automate Your Packaging Process?
Tips & How-To's
When is it time to automate your packaging process? How do you know if now is the time?
Unfortunately, sometimes it isn't clear until it's too late, and you are missing deadlines due to a sudden increase in your product demand. Even then, the cost of investing in packaging machinery can be a tough pill to swallow, when you aren't sure that the investment will have the quick ROI that you need. However, often times the overhead cost for an employee to manually package your products outweighs the cost of automated packaging machinery. So how do you know if automation is right for your situation?

The pros and cons of going automatic vs. staying manual with your packaging line.
Manual Packaging Equipment
Pros
Lower Capital Investment. Initially there is a lower investment in this equipment.
Cons
Higher amount of errors. Manual packing leaves more room for human error. Mistakes like using the wrong packaging material, or an insufficient amount of the material can lead to damaged goods that affect your bottom line.
Productivity is lower. Manual packaging will always be slower that automated, which costs you more in labor costs.
Excess material costs. There are a lot of excess material costs due to not using the correct packaging, or using too much packaging. This is why having one of our packaging experts come in and take a look at your process is so important - it can optimize your resources and save you money.
Automated Packaging Equipment
Pros
Overall cost reduction. Although there is significant investment up front, there are immediate savings to offset this cost. It can reduce labor force costs, excess material costs, and product damage, as well as help further streamline and automate operations through the warehouse.
Cons
Higher initial investment. Although the initial investment is higher, significant packaging cost savings will be realized right away!
Odd Shaped or Extremely Large Products. If you have a product that is oddly shaped or extremely large, it may not be easily automated.
So how can you determine when automation is necessary?
You need to determine how many packages per minute (PPM) you need and how much you are currently spending on labor.
How many packages per minute (PPM) do you need?
Is your packaging speed determined by upstream production (your product is produced at X/min)? If so, packaging will be continuous and will literally depend on speed of production, so your production speed sets your PPM.
OR
Is your product accumulated and brought over to the packaging equipment in bulk? If so, your packaging machine sets the PPM. If this is the case, then automating your packaging equipment could potentially allow you to run the packaging lines 1 day instead of 2, because it can get the job done twice as fast.
If you could run the line faster, how much would you save in labor costs?
How much are you spending on labor to run your packaging line?
How many hours a day does the line run?
If you eliminate one position, how much money would it save?
At AP&P, we pride ourselves on being experts at saving you money. A packaging specialist can be a huge benefit with determining when and if automation is a viable option for your packaging line. We can help you go over your current annual costs and weigh your options.
Contact us today for your free consultation!
Deborah Bastian
Meet Our Team
Deb will be celebrating her four year anniversary with AP&P this year. Her cheerful and fun-loving nature brightens up our office every day. She is a member of our "Sunshine Committee", a group of AP&P employees in charge of planning and organizing our company events and spirit program.

She is a graduate of the University of Wisconsin-Stout, and has a Bachelors degree in Industrial Technology.

Born and raised in Hubertus, Deb has lived in the state of Wisconsin her entire life.

She has a passion for customer service, and loves to work with people. She has been working in this field since high school.

She just adopted a Shepherd mix named Bingo and is looking forward to taking her camping this year. In her free time, she also enjoys spending time with her two sisters at their winter bowling league games, and is a huge Packers and Brewers fan!
Our goal is to raise $10,000 for WHS over the next 4 years. If you want to help kickoff the new program today, we welcome your donations!
Thank you for your generosity!
See Our Progress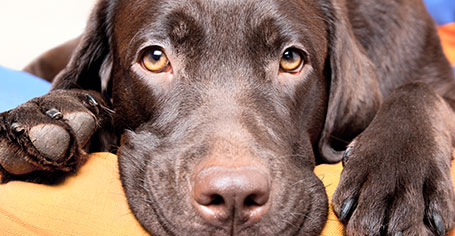 WHS Committment
The Wisconsin Humane Society is committed to providing protection, shelter, and care for wild and homeless animals. Because of generous donors, they are able to rescue, rehabilitate, and rehome thousands of animals like me every year!
Learn More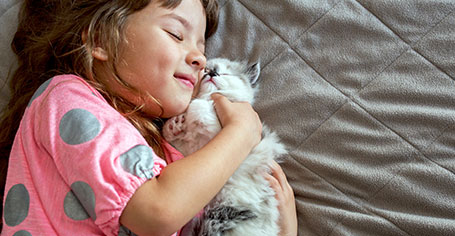 Get the kids involved too!
Got an animal-loving kid? From birthday parties and Kids-Night-Out to awesome summer camps, WI Humane Society has programs for kids of all ages at the Milwaukee, Racine, and Ozaukee Campuses.
Fun Programs