Edition: June / 2019

AP&P Welcomes Bob Contrucci to the Team

What's Happening

We are so happy to introduce Bob Contrucci as the newest member of the AP&P team! Bob just started as our Business Development Manager. He is a graduate of MATC Milwaukee, and he has been in distribution for 30 years! He spent the last 15 years as the General Manager at Elkhorn Chemical.

Bob loves to read, golf and work out in his free time. His excellent skills in purchasing, negotiating and sourcing will make him a great asset, and we hope to make him feel right at home.

Make sure to introduce yourself and welcome Bob to the AP&P team the next time you see or talk to him!
Why Your Company Should Help To Reduce Packaging Waste
Tips & How-To's
You've probably seen at least one commercial or video showing how our waste ends up floating in oceans and waterways and interferes with the animal population. You may have heard the predictions about how our pollution is having a devastating impact and leading to the demise of our environment. It's easy to think that these problems aren't something that our generation will have to face. But as inhabitants of this planet, it is our responsibility to make sure that we are creating positive environmental change and developing effective ways to reduce waste for ourselves and future generations.
There are plenty of opportunities for all of us to reduce our personal consumption of packaging. But companies and corporations that develop, manufacture, package and transport goods and materials can also minimize their footprint and help preserve the environment. Here are three critical reasons why your organization should be taking action to reduce packaging waste.
Reason #1: There Are Substantial Cost Savings

Reducing packaging waste benefits more than just the environment. These practices can also save you money! If you're up to evaluating your current packaging line process to eliminate material waste, as well as assessing and optimizing the types of materials you use, then you can see significant savings. Making small adjustments can have a huge impact and help you save in a big way. Here are some opportunities for cost efficiency:
Reduce Your Film Gauge: Many companies are not aware of the gauge needed for their particular projects, and therefore are using a higher gauge (and more expensive) film than they truly need. Due to recent technology, many of today's films are able to match the integrity of a 60, 75 or 100 gauge film at only 38 gauge.
Adjust Your Film Width: Shrink, stretch and other films are available in all sorts of sizes. You may be able to reduce the width of your film and reduce waste. If you can reduce the width of your film by an inch (say, from 12" to 11"), you could save about 4% in material costs.
Negotiate Your Roll Cost: Make sure you work with your packaging provider to see if there is a way to get a better price. Consider buying in bulk to get a discount and save on shipping costs.
Minimize Cut-Off: See if you can reduce the amount of film you take off the roll for each package. If you can reduce this length by an inch (say, from 11" to 10"), you could save almost 9% in material costs.
Run a Film Audit: Take 100 runs of a certain product type and run it through your packaging line as a test. Document the number of rejects based on the different criteria for failure. This will help you assess your packaging equipment and discover the weak areas so you can adjust and fix them.
Reason #2: The Future of the Environment Depends on It
Waste from packaging is one of the largest causes of today's environmental issues, including global warming, landfill accumulation, contaminated water, and eco-system issues.
Did you know that plastic can take up to 1,000 years to degrade in a landfill? And it's estimated that 80% of companies don't recycle, so it all ends up in our landfills. On a personal level, you can reduce waste by making simple adjustments like opting for reusable shopping bags and refillable water bottles. And companies can consider implementing tactics like these in order to reduce waste:
Make it easy and fun for your staff to recycle by holding a competition between departments.
Encourage your employees to recycle at home and outside of the office.
Provide reusable lunch bags and replace plastic utensils with metal to help eliminate waste.
When it comes to your company's packaging process, look at how you might use materials that are recyclable or reusable.
Reason #3: Sustainability is In Right Now
The general public is more aware of environmental issues than ever before. By choosing to reduce your packaging waste and use eco-friendly materials, you are opening up valuable opportunities to do business with eco-focused consumers and companies. With each stride you make towards lowering your company's footprint, you gain brand recognition and customer loyalty.
So once you've made the decision to reduce packaging waste and prioritize sustainability, let your consumers know! Advertise on your packaging that it's made with 100% recycled materials, and make sure that your branding emphasizes the fact that using eco-friendly materials is a top priority.
Now is the time to start making a difference by incorporating small changes to reduce packaging waste and conserve the environment. Get together with your team to start thinking about green initiatives and keep track of your changes and the impact they have on both the environment and your bottom line.
Contact us today for more ideas on how you can reduce your packaging waste!
Like us on Facebook for more helpful tips!

Mark Dahl
Meet Our Team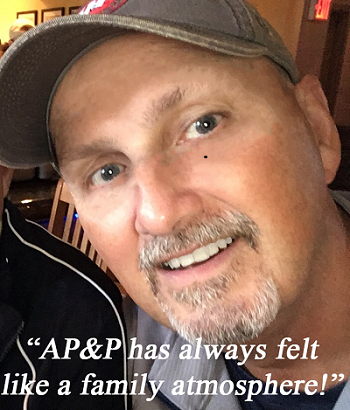 Mark is a husband and father of two boys: Travis and Tyler. He is looking forward to becoming a grandpa in the next few weeks, as his oldest son and his wife are expecting a little girl! He has worked as our Warehouse Manager for nineteen years and does a great job keeping our customers and staff happy. If you get the opportunity to walk through our warehouse, you will be sure to find Mark with a smile on his face and some great music on the radio.
Mark prides himself on his ability to get the job done on time, and on his stellar attendance record. (He's only taken one sick day in his nineteen years with AP&P!) His outstanding attendance has earned him our "Excellent Attendance Award".
Mark has lived in Wisconsin all of his life; he was born in Waukesha and attended Hamilton High School in Sussex.
In his free time, he enjoys fishing, golf, and travel. He is very close with his family, and frequently travels abroad with all twenty-two of his family members! His future goals are to finish his career at AP&P and then enjoy his retirement spending time with family and friends.
Our goal is to raise $10,000 for WHS over the next 4 years. If you want to help kickoff the new program today, we welcome your donations!
Thank you for your generosity!
See Our Progress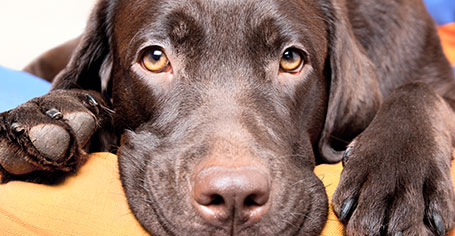 WHS Committment
The Wisconsin Humane Society is committed to providing protection, shelter, and care for wild and homeless animals. Because of generous donors, they are able to rescue, rehabilitate, and rehome thousands of animals like me every year!
Learn More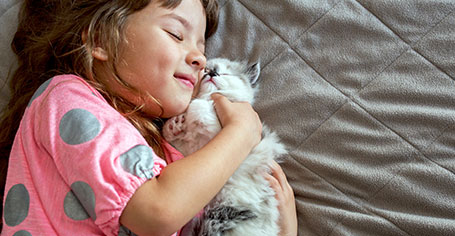 Get the kids involved too!
Got an animal-loving kid? From birthday parties and Kids-Night-Out to awesome summer camps, WI Humane Society has programs for kids of all ages at the Milwaukee, Racine, and Ozaukee Campuses.
Fun Programs