Edition: March / 2018

Spring Cleaning Tips For Your Office and Warehouse
AP&P Announces New Website Feature
What's Happening
Did you know that AP&P offers a full line of industrial packaging machines and equipment? Adding automation can help your business increase productivity and offset rising costs of labor.
We've just added a feature to our website where you can find out more about the equipment lines that we offer and even view our packaging equipment catalog online!
AP&P's efficiency experts offer supply line and process consultation to supply your company with the perfect machinery to fit your unique needs.
Available Packaging Equipment:
Contact us for the best in industrial packaging machinery.
Spring Cleaning Tips For Your Office and Warehouse
Tips & How-To's
Spring is just around the corner, and that means it's time to clean and re-organize the mess from last year! Here are a few tips and things to remember:
Physically clean your office. Following cold and flu season, a clean office can reduce the risk of continually spreading germs throughout the office. A thorough de-germing will help keep the workforce healthy and organized.
File away the past year. It's a great time to pack up projects from the past year, so you can focus on what's new. Take a look around your office space and pack up any finished projects you have lying around into file storage boxes and file them away.
Don't forget the furniture. If it's been a while since you replaced regularly used furniture, now is a good time to look into it. Consider investing in ergonomically correct chairs & keyboards, and standing work stations.
Clean up your computer. It's important to go through the files on your computer periodically to maximize your memory usage. While spring cleaning, take some time to monitor what's currently saved on your computer's hard drive and delete documents that are no longer relevant.
Organize. For the files that you've chosen to keep on your computer, organize them in a method that is easy to follow. Make sure that every one of your documents is in a logical folder and easily accessible. Also consider setting up a folder system for your saved emails. This will minimize the time spent looking for documents and emails and increase your efficiency.
Throw out what isn't working. Debris can be dangerous (especially in a warehouse) and the cleaner a space is, the fewer distractions or obstacles that will block daily success. Remove all documents and garbage generated by daily activities. Also consider renting equipment like power washers to get warehouse spaces looking good as new. If you have excess merchandise that has fallen out of demand, instead of throwing it out, consider selling it at a discounted price, or bundling different items together to make special group offers or gift packages.
Clear paths for efficiency. Think about the current obstacles to employee success in your office or warehouse, and bring in new solutions. This may mean buying taller shelves so the warehouse can make use of verticle space, or re-organizing your shelves with bins for similar products. Utilizing rack labeling supplies will ensure that merchandise is put in the right place and minimize inventory issues.
Contact Us Today to discuss how we can help you spring clean your office or warehouse!
Sarah Stewart
Meet Our Team
Sarah is a wife and dog mom to Pablo, a Mexican hairless dog. She has worked in our Accounts Payable and Receivables department for 4 years, and excels at her organization and attention to detail.
Before working in the packaging industry, she was a daycare teacher. She made a career change in 2012 and started working at a corrugated company before joining AP&P in 2014.
Sarah was born in southern California and moved to Wisconsin when she was 14 years of age. She attended Brookfield Central High School and the University of Wisconsin - Milwaukee.
Besides her career with AP&P, she also owns a tattoo shop with her husband, which she hopes to expand in the next few years.
In her free time, Sarah enjoys reading, watching Netflix, doing craft projects and helping her husband, Calen, at the tattoo shop they own.
Our goal is to raise $10,000 for WHS over the next 4 years. If you want to help kickoff the new program today, we welcome your donations!
Thank you for your generosity!
See Our Progress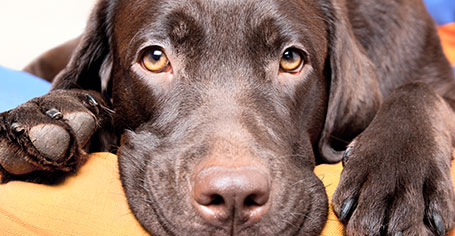 WHS Committment
The Wisconsin Humane Society is committed to providing protection, shelter, and care for wild and homeless animals. Because of generous donors, they are able to rescue, rehabilitate, and rehome thousands of animals like me every year!
Learn More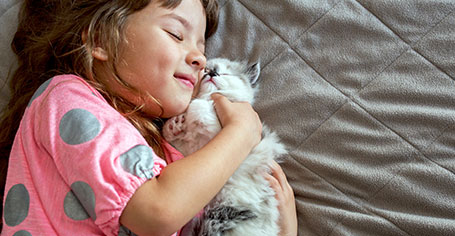 Get the kids involved too!
Got an animal-loving kid? From birthday parties and Kids-Night-Out to awesome summer camps, WI Humane Society has programs for kids of all ages at the Milwaukee, Racine, and Ozaukee Campuses.
Fun Programs