Edition: November / 2018

The Importance of Supply Chain Optimization
The Facts
Your business's success is determined by the efficiency of your supply chain management. Due to the constant changes in the economy, your customer needs, product costs, manufacturing processes, and various other elements, a business's supply chain must be regularly analyzed and evaluated in order to know what improvements can be made.
These routine reviews will allow you to spot problems and opportunities, and leave you better equipped to speed products to market, drive growth, and focus on what matters most – your customers.
Our Purpose: Why We Do What We Do
AP&P is a premier distributor of Packaging, Industrial Supplies and Equipment. Our passion is to create unequaled success for our customers, our suppliers and our people. Our goal is to align with business partners that are seeking to achieve the optimum possible cost savings in their supply chain, by focusing on a holistic approach to maximizing efficiency and productivity gains. We utilize a unique, collaborative proven process to identify goals and discover opportunities to reduce costs. Based on your data, this process provides a guide and pathway to achieving potential savings. We refer to this analysis as "1:1 Supply Chain Optimization". Overall we judge our success by saving money for our customers!
Our Proven Process: How We Do What We Do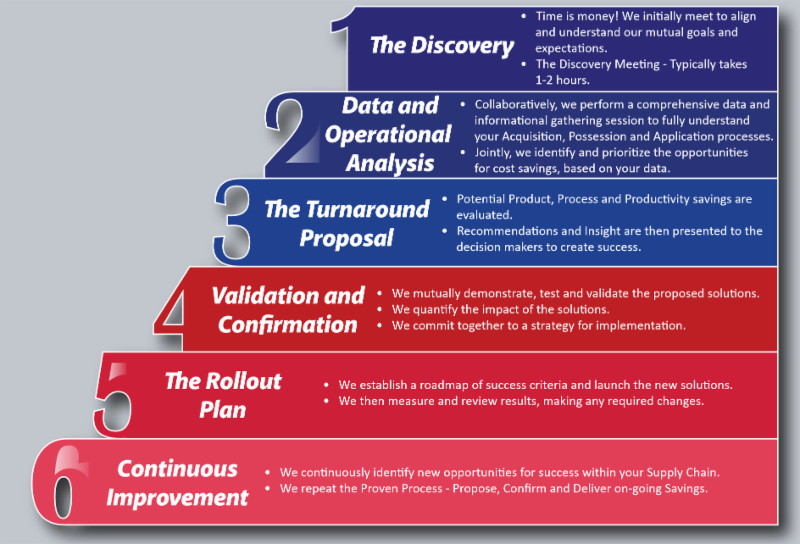 Doing The Unique: What We Do
We Optimize the Productivity and Processes within Your Supply Chain!
We Use Your Data to Quantify Savings within Our Elevate Analysis Tool!
We Do it Your Way Because You are Unique!
"1:1 SUPPLY CHAIN OPTIMIZATION = $UCCE$$!"