Edition: December / 2018

AP&P Celebrates Thanksgiving
AP&P Celebrates Thanksgiving!
What's Happening
Thanksgiving is a time when family and friends gather to celebrate all that we are thankful for (and of course eat a bit too much turkey!).
Our AP&P family gathered on Friday, November 16th to fill our stomachs with great food, and our hearts with joy and laughter. We enjoyed a delicious smoked turkey, mashed potatoes, stuffing, and all the fixings!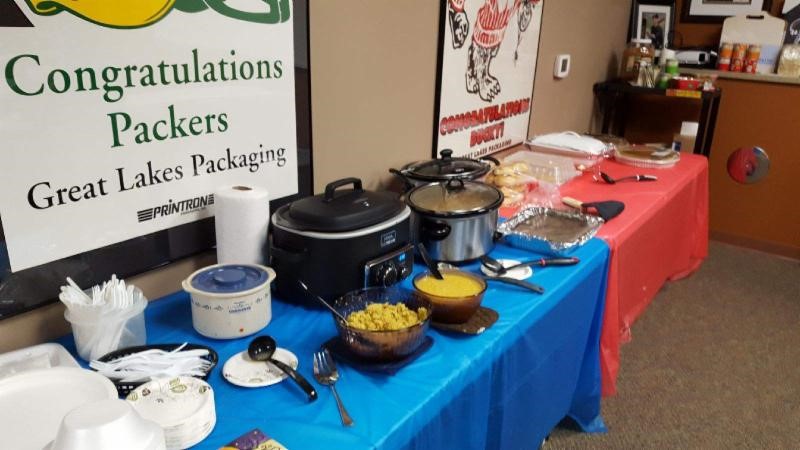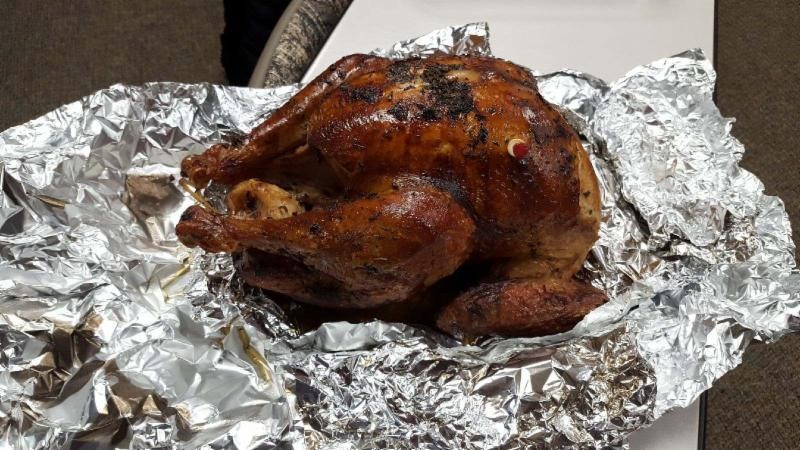 2018 has been a great year for AP&P, and what better time than now to thank all of the people that have contributed to our success?! We are so fortunate to have such a great team of people here at AP&P who love what they do! And we want to thank each and every one of our customers and suppliers for being an integral part of our success! It's because of all of you that we can continue to grow as a company, and do what we love!
From our family to yours, we hope that you all had a wonderful Thanksgiving!
Choosing The Perfect Color For The Season
Tips & How-To's
The color of a product and it's packaging is one of the first things that buyers notice and consider when purchasing, and can greatly impact their buying decision. What's more interesting is that studies have shown that most consumers make this choice subconsciously and within mere seconds. That's not a lot of time to catch the attention of your prospective customers! That's why selecting the perfect seasonal colors for your products and packaging is essential.
Almost everyone can identify certain colors that are associated with certain seasons or holidays. For example, the red and green shades of Christmas, the colorful pastels associated with Spring and Easter, or the pinks and reds that pop up in stores everywhere around Valentine's day. These traditional color choices will always be popular, but if you want to stand out, consider branching out a bit.
When it comes to choosing your seasonal packaging, it's smart to start with the well-known colors, but then customize them to match your company's brand or to make your own statement. For your end of year holiday packaging needs, while traditional Christmas colors are always safe, consider choosing a signature tone to differentiate your products from the rest. Incorporating colors beyond the typical reds and greens are a great way to make sure that your holiday packages will receive the attention they deserve.
Looking for some color inspiration? We offer a full line of retail packaging in almost every color - you're sure to find the perfect color combination to fit your needs! Check out the links below!
Contact us today to work with one of our amazing packaging experts on your seasonal packaging!
Kristy Ludin
Meet Our Team
Kristy is a wife of nine years and a mother to one son, Rylan (age 2). She also has a beagle named Anna and two cats, Oreo and Subie, at home. Kristy is the newest member of our team, and has been working as our Finance Administrative Assistant for just over a month.
After being on active duty in the Army for four years, she held several jobs in the medical field, including being certified and working as an EMT-Basic. She also has factory work experience, as well as previous administrative assistant experience.
Kristy has combat life-saving training and a certification in logistics from the Department of the Army. She's received many awards including the National Defense Ribbon, Overseas Defense Ribbon, and the Advanced Marksman and Airborne Qualification Wings.
She has lived in Wisconsin about five years now. Growing up, she lived all over the world, but most of her family is from Kansas City, Missouri, where she was born. She attended high school at Northeast Military Magnet High School in Kansas City, Missouri, and has attended several institutions of higher learning including the University of Wisconsin - Washington County, where she is currently enrolled.
Kristy excels at organization, process development, training, and communication. Her future goals include finishing her Bachelors degree in Supply Chain Management with a minor in science.
In her free time, she loves spending time cooking and traveling with her family. In the warmer months, you will find them on their Harley at car shows and rallies, or just taking in the scenic beauty of Wisconsin. She also enjoys photography, reading and crocheting blankets.