Edition: February / 2018

Valentine's Day
AP&P Is Committed To Going Above And Beyond
What's Happening
Market researchers predict that over six million couples will pledge their committment by getting engaged this Valentine's day. We thought this would be the perfect opportunity to pledge our committment to providing the heart-warming customer service and quality that you only find once in a lifetime.
Dedicated. Steadfast. Loyal. Devoted.
We are committed to going above and beyond to create lasting business partnerships with our customers and suppliers. We want to be a valued part of your team.
We hope that you feel the same way about us.
Your Heart - Not Your Chocolate - Should Melt This Valentine's Day
Tips & How-To's
Valentine's Day is almost here! Have you ever thought about what goes into the packaging to ensure that all those boxes of chocolates arrive safely to their intended recipients? AP&P offers custom solutions from our packaging experts as well as a wide variety of in-stock packaging items to ensure that your products arrive safely at their destination.
At AP&P, our packaging experts are used to dealing with the challenges of packaging sensitive products. Along the way, packages are rocked and rolled, heated and cooled, stacked and dropped. It's our job to make sure that your product gets to where it's going, and arrives safely without any damage.
Every product is different and calls for specially made packaging. Whether your product requires support for multiple complex parts, dust-free shipping, non-abrasive packaging, or reusable materials, our packaging engineers will think inside the box to design the perfect container. Check out some of the unique packaging challenges and solutions to come out of our Pack Lab:

Click the image above to view our Pack Lab Series.
Looking for an in-stock solution?
Here are some off-the-shelf products that will help you create your own custom packaging solution!
Contact Us Today to talk about your custom packaging project!
Rick Loberger
Meet Our Team
Rick is a husband and father of two sons: Lucas (age 6), and Liam (age 4). They have two dogs: a Great Dane weighing 175 lbs, and a Mountain Cur who is a bit smaller. He has worked as an Account Manager at AP&P for 2 years, and has become well-known for brightening up the office with his jokes.
He has been in business-to-business sales since 2001, initially in the multifamily utilities market before coming to AP&P. Since joining us, Rick has become a Certified Packaging Consultant and an expert in packaging equipment. He received the "AP&P Rising Star Award" in 2017.
Being born in Arizona, Rick has lived in a few states, including Minnesota, North Carolina and Colorado before settling down in Wisconsin. He attended UW-Milwaukee and MATC, and has a degree in Criminal Justice. He has received many awards for his police volunteer work, including Community Service Awards and Exceptional Service Awards with Port Washington Police and Grafton Police.
Some of his future goals include getting into investment properties, becoming the premier equipment supplier in Southeast Wisconsin, and taking his wife to Fiji for their fifteenth wedding anniversary.
In his free time, Rick enjoys adventure racing, volunteering with various police departments, camping, fishing, hunting, dirt track racing, backpacking, playing video games with his kids, having nerf gun fights with his wife and kids, and working on his house.
Our goal is to raise $10,000 for WHS over the next 4 years. If you want to help kickoff the new program today, we welcome your donations!
Thank you for your generosity!
See Our Progress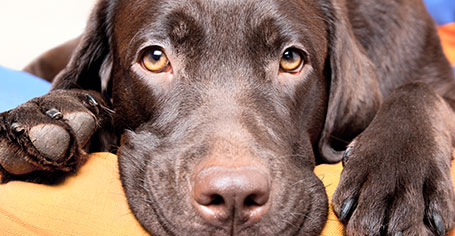 WHS Committment
The Wisconsin Humane Society is committed to providing protection, shelter, and care for wild and homeless animals. Because of generous donors, they are able to rescue, rehabilitate, and rehome thousands of animals like me every year!
Learn More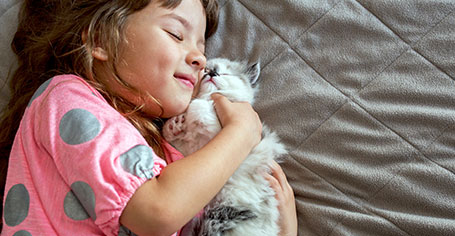 Get the kids involved too!
Got an animal-loving kid? From birthday parties and Kids-Night-Out to awesome summer camps, WI Humane Society has programs for kids of all ages at the Milwaukee, Racine, and Ozaukee Campuses.
Fun Programs