Industrial Shipping Supplies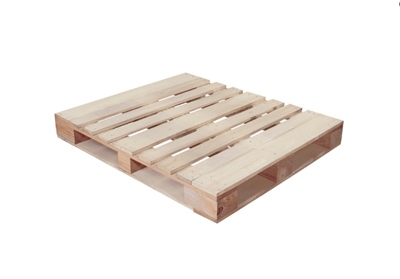 American Paper & Products – Your Shipping Material Supplier
Industrial Shipping Supplies, Cartons, Tape, Bulk Cargo Boxes, Pallets and More
We're more than just a leading box supplier. Companies in need of heavy duty shipping supplies look no further than American Paper & Packaging to provide them with what they need to keep their business moving. Whether shipping dry goods in bulk, liquid chemicals, palletized products or fragile goods, AP&P has the industrial packaging supplies you need.
Packing List Envelopes
Your products won't ship anywhere without the proper documentation. From bills of lading to invoices, packing lists and MSDS sheets, we have the transportation envelopes to ensure the shipping documents arrive safely and accurately. AP&P has a wide variety of on-the-box envelopes, such as:
Get Industrial Shipping Supplies
Shipping and Handling Labels for Sale Online
American Paper and Packaging is a leading supplier for shipping labels and stickers, helping companies clearly label shipping contents and instructions for handling. We supply companies with a wide variety of shipping labels, including:
Fragile contents
Priority shipping labels
Electrostatic Warnings
Delicate instruments labels
International Handling Stickers
Glassware warning labels
D.O.T Labeling
…and much more
Pallets, Skids and Shrink Wrap Supplier
The use of pallets in shipping and warehousing has made the transport of product and materials much more efficient within just about every industry. Certified forklift operators are able to move large amounts of products with a fraction of the effort of conventional transport methods like hand carts. They play a crucial role in transportation of goods for companies the world over.
Indeed, the supply chain simply wouldn't function as well without quality pallets carrying the load. There are a wide variety of pallets employed as many industries, fulfilling a plethora of requirements. For instance, the pallet retrieval systems used by a specific industry may require a unique style of pallet. Some product types will require heat treated or static-free skids.
Pallets for Sale at American Paper & Packaging
American Paper & Packaging sells an extensive line of pallet styles to fit the shipping and storage needs of many industries. Some of the types of pallets available for purchase from AP&P include:
Stretch Film for Wrapping Pallets
American Paper & Packaging supplies the transportation and warehousing industries with high quality stretch film to secure pallet-loaded shipments. Getting boxes onto pallets is only half the battle – in order for the shipment to stay secure on the pallet through all the shifting and bumping of the transportation cycle. AP&P sells an assortment of stretch wrap, films and nettings for all types of shipping situations. Some of our products include:
Back to News