Shipping Boxes and Packaging Materials for Distribution, Moving, and other Business and Personal Uses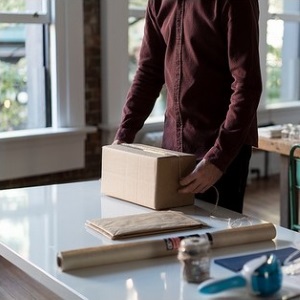 Buy Shipping Boxes and Packaging Materials from AP&P
Whether you're shipping products and supplies between warehouses and stores or moving to a new home, ensure your packages arrive intact with sturdy, durable corrugated shipping boxes and cushioning supplies from AP&P. With a variety of sizes and types of boxes for sale online and custom packaging services available, AP&P has the supplies, expertise, and dedication to help businesses and families across Wisconsin with shipping, packaging, and distribution.
Corrugated Shipping Boxes for Sale Online
Corrugated boxes are a strong and durable choice for shipments of all weights and sizes. Composed of several layers of cardboard with a pleated middle layer, corrugated offers a level of stability not found in other types of boxes. Corrugated packaging includes 3 different levels of wall thickness, including single walled (one layer for lighter packages), doubled walled (two layers of fluting for heavier packages), and triple walled (three layers of fluting for heavy duty packages).
We deal in a huge range of corrugated box types, giving your company the solution to any packaging issue you may have. Businesses can use corrugated boxes for:
Chipboard Boxes for Light Packaging
Unlike corrugated cardboard, chipboard packaging is made of lightweight paper stock rather than pleated layers. Chipboard is not often used in heavy-duty applications like shipping, but it can be rather useful for smaller, lighter packaging needs. Most of our chipboard is made from recycled fibreboard or other types of paper, making it an economical solution for a variety of businesses and industries. Multiple color options and chipboard's smooth finish guarantees you'll find a style that matches your needs.
We deal in a huge range of chipboard box types, giving your company the solution to any packaging issue you may have. Businesses can use chipboard boxes for:
Back to News