Why Choose AP&P for Wholesale Custom Packaging, Cardboard Containers, and Corrugated Boxes
Business Solutions for Wisconsin Companies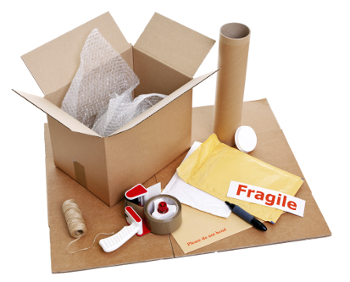 Good is simply not good enough in today's business world. You have choices with innumerable distributors providing packaging, janitorial, and safety products. With so many options available, we'll make the decision easy for you. At AP&P, our goal is to be unequaled in the industry by providing profitable wholesale business solutions, allowing us to consistently deliver improved performance and eliminate unnecessary costs.
Part of what sets us above the level of "good enough" are our business solutions specialists. They actively work with you as consultants to examine all of your business data and focus in on trends to turn information into insight. The more we know about your business and industry, the more opportunities we can uncover to help you succeed.
We use a proprietary supply chain optimization process called ELEVATE to design innovative product and process solutions based on your specific needs and objectives. Finding cost-efficient improvements is often simpler than you would expect. With our wide range of resources, we evaluate your business needs, processes, costs, and competencies to choose the best solution for your company.
Once your solution has been implemented, we continue to provide assistance through services like our Logistics Management Programs, Vendor Managed Inventory (VMI) programs, Just-in-Time Deliveries, and Continuous Process Improvements.
Being just "good enough" was never a goal at AP&P. We continue to establish ourselves as a leading paper and packaging solutions choice in our industry so you can have access to the best, most cost-effective, and most efficient options in the United States.
Exceptional Customer Service throughout Wisconsin
Our customers are the focus of everything we do. From small businesses to large companies throughout the state, our customers deserve the best service and the best products. Whether you need standard size corrugated boxes or custom packaging and cushioning for your unique products, AP&P delivers exactly what you need. If we don't have the immediate answer, we'll find it for you as quickly as possible—you are always our priority.
Our customer service goes beyond the products we supply. We also provide Vendor Managed Inventory (VMI) so you never have to worry about running out of packaging supplies. With our VMI system designed to service your unique needs, we manage your inventory and reorder supplies before you run out. Exceeding your expectations is how we measure our success.
You Need It…We Get It!
Custom Packaging Solutions
Does your business require unique custom-shaped packaging? Our packaging experts focus on your needs and objectives to create innovative packaging solutions to protect your products. Sometimes shipping your products in large, bulky boxes filled to the brim with Styrofoam can be wasteful and completely unnecessary. Instead, use custom boxes and interior protection from AP&P. Whether you're shipping small, fragile products and large, heavy equipment, custom packaging improves efficiency and saves you money in the long run. As one of the leading custom packaging companies, American Paper and Packaging has custom packaging specialists who will design the perfect box with interior protection for your shipments, whether they are:
Irregularly Shaped
Fragile
Temperature Sensitive
American Paper & Packaging is one of the best custom packaging companies in Wisconsin because we have all the shipping solutions you could possibly need. Between corrugated boxes, mailing envelopes, bags, stretch film, mailing tubes, warehouse supplies, custom boxes, and more, you have access to over 18,000 shipping and packaging items available for same day shipping!
We're in the Business of Yes! Yes, We Can Help!
High Quality Boxes, Bags, Tape, and Other Packaging Materials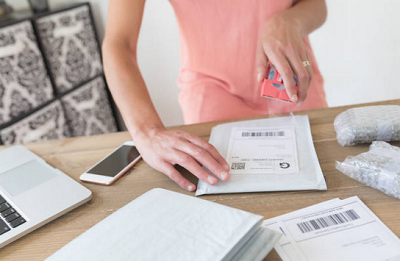 Not every product requires customized packaging. If you just need stock or standard size boxes for shipping or moving to get your possessions to your new home, we've got everything you need, including:
Our online catalog provides a wide variety of options and products to make packaging easy.
Our wall-to-wall business solutions don't stop with packaging materials. We also carry cleaning and sanitation supplies, safety products, and industrial equipment.
BUBBLE WRAP® is a trademark of Sealed Air Corp.
Contact our consulting specialists for custom packaging engineering and stock supplies.